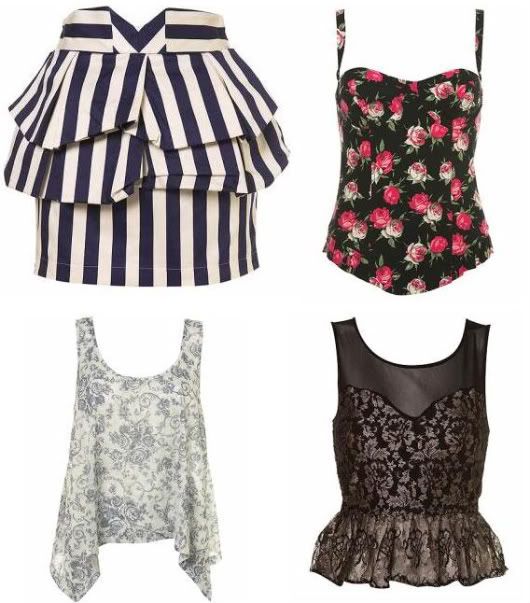 Peplum Stripe Skirt £32.00
Rose Printed Corset £35.00
Antique Rose Drape Side Vest £22.00
Gold Lace Sweetheart Top £28.00

I have recently discovered Topshop, oh good glory. It's like I've died and gone to heaven!
Unfortunately for me there is no store in my country, which is truly surprising! There's a Topshop in Gibraltar...but NOT Australia?! What has this world come to?!
THANK GOD for shipping.

Watched this today- Reminds me of my childhood.