Wednesday, March 31, 2010
Wednesday, March 24, 2010
I love these shots from and anniversary edition of Vouge. I've never forgotten this spread. So quirky how they shot the photos with the respective designers of outfit. I think it's all so perfect. Natalia Vodianova looks beautiful.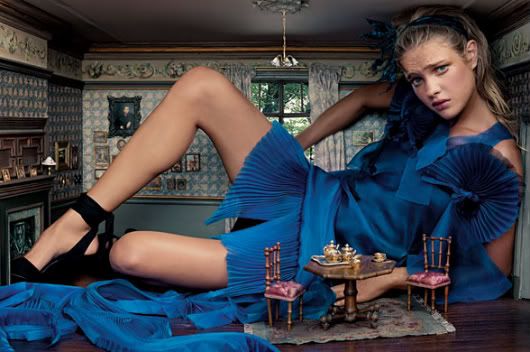 Drink Me- Helmut Lang Dress
Curiouser and Curiouser- Rochas iridescent blue-flower ruffle dress specially designed by Theyskens.
Advice from a Caterpillar- Marc Jacobs's Ruffled Chiffon Minidress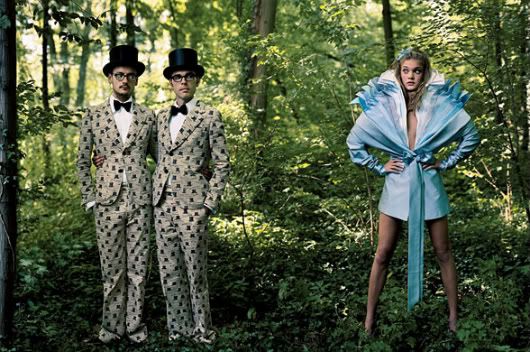 Tweedledum and Tweedledee- Viktor & Rolf Multilayered silk dress
Pig & Pepper- Chanel Haute Couture embroidered satin jacket with a draped satin skirt and cream leather boot pants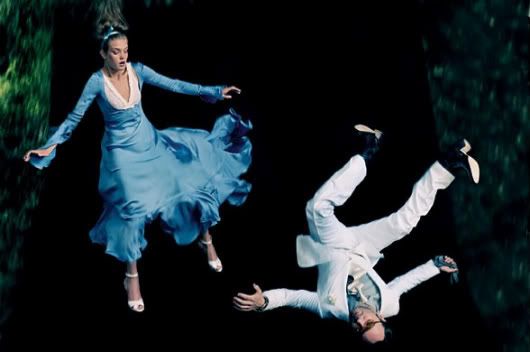 Down the Rabbit Hole- Yves Saint Laurent Gauche sky-blue silk-satin dress.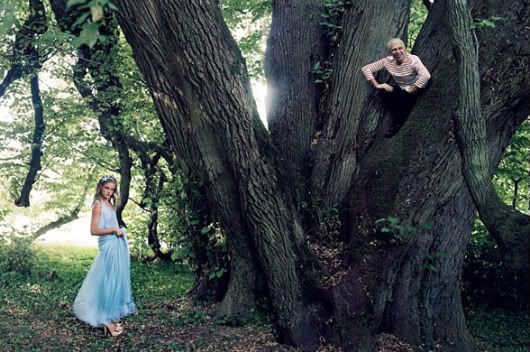 The Cheshire Cat- Blue silk-jersey draped dress by Gaultier Paris
The Mad Tea Party- Christian Lacroix Haute Couture dress with painted and sculpted mink dickey over a lace top and frilled lamé skirt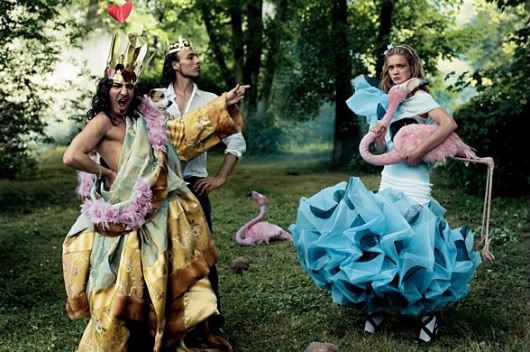 Who Stole the Tarts?- Dior Couture on everyone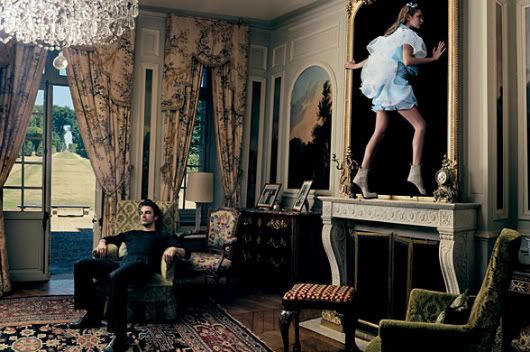 Through the Looking Glass- Balenciaga by Nicolas Ghesquière crystal pleated chiffon dress and grey ankle boots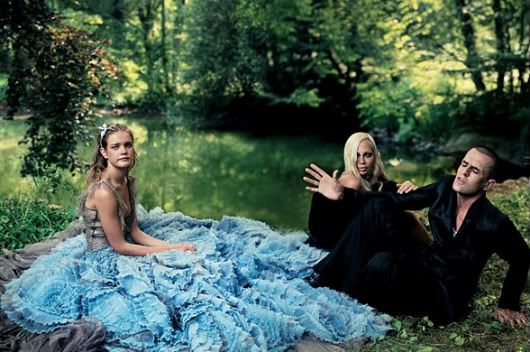 The Mock Turtle's Story-Atelier Versace layered silk-tulle and chiffon-organza dress lined in lace.
Images courtesy of http://www.vogue.com
Sunday, March 21, 2010
Friday, March 19, 2010